Hello Everyone!
First of all ~

Welcome to all of our new blog followers, feedburner readers, Facebook fan page followers, and yahoo group members!

Wow - summer is a busy, busy time. I am enjoying my summer so far, but am not accomplishing all that I would like. My daughter is taking care of the kids next door this summer and I have been working in her place when she needs the day off. I'm working for her today because it's her birthday and she wants to hang out with her friends. I worked for her on Monday too while she was at the beach with a girlfriend. It makes for such a nice, relaxing day hanging out and running around with the kids [even going to the pool!], but it's so hard to get anything done other than answer all my e-mails that come in throughout the day and night. In addition to helping Allie out, I have so, so many summer projects around that house that I would like to complete and those cut into my work time as well. Anyway, I suspect this is about what the summer has in store for me, so I will just embrace it :)

Our Yahoo Group was started to help with all of your embroidery projects from where to get the best
blanks
to choosing the right
needle
, so ask questions and help others as needed and as you can! If you aren't a member ~ join today. I hope you find our group helpful and friendly.
Summer is officially here, so let's all enjoy it!! :)
Updates over the past week
SALE!!

still running - valid until 6/16
Let's celebrate the price reduction with a sale!

25% Off ALL Embroidery Design sets, Font sets,
Frame sets and Appliqué sets ~ basically everything under
the Embroidery Designs Category!!
No PROMO Code needed – discount is shown on website
Sale is valid now – June 16 @ midnight EST
Coming SOON -

K

eep an eye out for the following new products

.
#376 Polka Dot Font - 6 inch high [uppercase only]

#352 Polka Dot Font - all 6 inch high [lowercase only]

Small Sippy Cup Template

TCS #1007 Helicopter Designs [Katie from TCM, but she's now TCS]

If time allows ~ wine bottle koozie template, and some additional supplies [lint brush, seam ripper, stabilizers]
Services provided by AKDesigns Boutique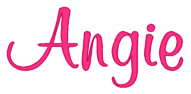 www.AKDesignsBoutique.com
Share on Facebook