Here's our weekly update ~ I hope you have a great week!
~ ~ ~ ~ VACATION NOTICE ~ ~ ~ ~
We'll be closing the shipping room for our summer break - we'll be taking this time to re-organize and get our new products listed - yay! So, get your supply orders in now, so we can get them shipped out to you!
* Last Day we'll accept orders to be shipped - June 24th
* We will resume accepting orders to be shipped - July 5th
This does not effect any other orders - just items that need to be shipped! I will be working and have access to e-mail, so immediate downloads, e-mailed sets, and e-mails in general will still be taken care of!
~ ~ ~ ~ VACATION NOTICE ~ ~ ~ ~
Some of you are probably wondering why I started doing these Weekly Updates a few weeks ago. Well, the fact is I don't have time send a yahoo group message, post in my blog, post on facebook, and tweet on twitter for every new product or promotion, so I've decided that the weekly update would save me some time so that I could actually accomplish more. So, I hope you like it because it is saving me time and I plan to continue with it until I find a better solution.
I hope everyone is enjoying their summer so far. It will be over before we know it, so let's all make the most of it ~ go to the pool, take a ride on your bike, or just relax out on your deck in the evening :)
Updates over the past week
#475 Teeny Tennis Balls
Example above was made with the large peace sign with outline from our
#376 Polka Dot Font
Example above was made with the L and S from our
#77 Girly Font set
and the N is from the
#376 Polka Dot Font set
.
TCS #1007 Helicopter Set
Picture of all 5 designs in this set
HURRY
~
SALE!!
still running - valid until
midnight
6/16
est
Let's celebrate the price reduction with a sale!


25% Off ALL Embroidery Design sets, Font sets,
Frame sets and Appliqué sets ~ basically everything under
the Embroidery Designs Category!!
No PROMO Code needed – discount is shown on website

Sale is valid now – June 16 @ midnight EST
Coming SOON
-
K
eep an eye out for the following new products
.
#352 Polka Dot Font - 6 inch high [lowercase only]

Small Sippy Cup Template

If time allows ~ wine bottle koozie template, and some additional supplies [lint brush, seam ripper, stabilizers]
Services provided by AKDesigns Boutique
Thank you for taking the time to read my blog :)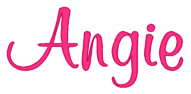 Share on Facebook