Wow - we missed Fall here in GA! The weather went straight from hot, sticky summer to cold, toe numbing winter in a matter of days. Has anyone else missed Fall? Are you all ready for Halloween? I've added a couple of new Halloween designs, and I have more on the way and hope to get them up soon.


Embroidery Design Sale -

3

0

% Off!
3

0

% Off ALL Embroidery Design sets, Font sets,
Frame sets and Appliqué sets ~ basically everything under
the
Embroidery Designs
Category!!
No PROMO Code needed – discount is shown
Sale is valid now –
October 19

th
@ midnight
Website
Updates
- Have you been to the AKDesigns Boutique website in the last few days? I've made a ton of changes/updates, so please let me know what you think. If you ever run into problems while you're on my website, please let me know so that I can try to fix them. Or, if you just see something that doesn't make sense or is a bit confusing, let me know that too - sometimes I'll add something that makes total sense to me because I know what I'm thinking, but it really doesn't make any sense at all! LOL!! Thanks in advance for your help!!
I didn't realize that my pages were too wide for probably 80% of my customers, so the "add to cart" section on the item detail page was off the screen to the right and they could only see it if they scrolled to the right. There are still a few pages that need to be updated, but the page width should be much better

for most pages

.
R

emoved "Add to Cart" from a few places that were causing unnecessary confusion. First, on the product list page where the category search results display, second in the "You may be interested in these items" section at the bottom of the product detail page, and third in the featured items section on the Home Page. The buttons weren't really helping anyway because you can't add most items directly to your cart, so pressing it would just take you to the detail page for that item so that you could make the necessary selections and actually add the item to your cart [i.e. Download or CD and the format needed, etc.].

Recently Added Products & Updates



Coming SOON
Keep and eye out for the following products.
#492 Teeny Paws Designs

#312 Simple Applique Font - 2"

#834 Applique Guitars

#1305 Hey Charlie [Brown] Font - 2"

#1305 Fleur de Lis Font

#213 Applique Witchy Boots
Embroidery Supplies
Solvy Topping Roll - 8" x 8" perforated 110 yd

Hat Stitch Tearaway Stabilizer - 4" x 8" pre-cut sheets - White

PolyMesh [No Show] Backing 8" x 8" pre-cut sheets - Black

PloyMesh [No Show] Backing Roll - 15" x 10 yd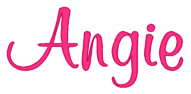 Share on Facebook