Happy Friday! I hope everyone has fun plans for the weekend. It looks like it's going to be a beautiful weekend here in GA! We have our last tennis match of the season and our end of season tennis party planned, so we should be able to take full advantage of the nice weather.

Breast Cancer Awareness
I've had a super busy week working on some things for breast cancer awareness. Me and one of my best friends, Lou, are going to walk in either the Atlanta 2-Day Walk or the Susan G Komen 3-Day walk in 2011. We're working on creating a team and I've created a logo that's in it's final stages. I will create digitized designs and vector artwork [for vinyl cutting] that are breast cancer related and add them to the website. ALL profits from the items that are breast cancer awareness related will go towards my fundraising efforts for the walk. I participated in the Atlanta 2-Day walk 2 years ago and it was an amazing experience. I highly recommend participating if there is a walk your area and you are physically able.

Yahoo Group Free Monthly Designs
Okay - no one has complained, but I'm sure some of you have noticed - I haven't posted a free design since May!! I'm shocked at how much time can go by without even realizing it. I think about the free design all the time and I know it's something that everyone looks forward to, so I feel so bad that I'm so neglectful. I've decided that I will continue to post free designs, but without any promises of when so that I can relieve myself of some stress and guilt that I don't necessarily need. Because of my neglectfulness, I will be thinking about what I can give away for free that will help make it up to all of you that are so incredibly patient with me! :)

SPOOKTACULAR Embroidery Design Sale -

35

% Off!
3

5

% Off ALL Embroidery Design sets, Font sets,
Frame sets and Appliqué sets ~ basically everything under
the Embroidery Designs Category!!
No PROMO Code needed – discount is shown

Recently Added Products & Updates

Coming SOON
Keep an eye out for the following new products.

Embroidery Designs
#312 Simple Applique Font - 2"

#834 Applique Guitars

#1305 Hey Charlie [Brown] Font - 2"

#1350 Fleur de Lis Font

#213 Applique Witchy Boots

#493 Horse Shoe Designs

#837 Applique Horse Shoe Designs

#324 Funky Applique Font and Numbers - 5"
Group Rules to Remember - there aren't many rules, so please follow the ones that I do have :)
DO NOT post LINKS to sites that sell embroidery designs.

No Advertising of any kind - please do not post links to your website, blog, facebook page, etc. This group was set-up for support, not advertising. It's okay if it's part of your signature, but do not just post a message directing members to your site.

Group Buys must be approved PRIOR to sending message to the group

Items for Sale must be approved PRIOR to sending message to the group
Services provided by AKDesigns Boutique
Machine Embroidery Designs - font and monogram sets, applique sets, design sets and frame sets

Machine Embroidery Supplies - stabilizer, topping, needles, disappearing pens, bobbins, and other misc. supplies

Machine Embroidery Software - Monogram Wizard Plus products, Embird products, and SewWhat Products

Ready to Cut Vinyl Artwork - artwork that is ready to resize, then send to your vinyl cutter.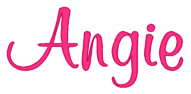 Share on Facebook