Hello Everyone!
Welcome
to our new followers!!
Well, I guess pretty much all the kids are back in school now! So, it's time to start thinking of all the projects we need to work on between now and the end of the year. I have quite a few gifts that I need to start working on, so wish me luck completing them :)


Embroidery

Design Sale - 25% Off

!
25% Off ALL Embroidery Design sets, Font sets,
Frame sets and Appliqué sets ~ basically everything under
the
Embroidery Designs
Category!!
No PROMO Code needed – discount is shown
Sale is valid now –

August 29th

@ midnight


Cruise Notice Reminder
You still have time to get your last minute orders in - as long as I receive your order Thursday MORNING, it will be shipped out before I leave. I'll be unavailable from 8/27 - 9/4. My husband will be helping out while I'm on my cruise, so he will be the one responding to my e-mails - please go easy on him :)
R

ecently Added

Products

& Updates
Coming SOON




K

eep an eye out for the following new products

.
Embroidery Designs
#900 Applique Shark Designs

#492 Teeny Paws Designs

#411 Cute 6 Dot Frame Set

#311 Swirly Dots Font
Embroidery Supplies
PolyMesh [No Show]

Backing Roll -

15" x 10 yard

Solvy

Topping Roll

-

8" x 8" perforated 110 yd
Hat Stitch

Tearaway Stabilizer -

4" x 8"

pre-cut sheets - White

PolyMesh [No Show]

Backing

8" x 8"

pre-cut sheets - Black
Ready to Cut Vinyl Designs [digital artwork]
Services provided by AKDesigns Boutique
I hope you all have a wonderful w

eek!
There won't be an update sent out next week since I'll be on the cruise :)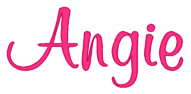 Share on Facebook