Hello Everyone!
Welcome to all of our new followers and Hello to everyone else!

Updates over the past week
Price Reduction!! You may have noticed that the last few sets that I added to the website were at a lower price. Well, that's because I've been in the planning stages of lowering prices on almost all of my sets. This is in large part due to feedback received from the Shopzilla/Bizrate survey that's completed by my customers after their purchase. If you've purchased anything from my website this year, you had an opportunity to complete the survey; it just pops up after your purchase. If you didn't complete it previously, please take a minute to complete it with your next purchase. Thanks to all that did participate; your feedback does count!! :)
SALE!!
Let's celebrate the price reduction with a sale!
25% Off ALL Embroidery Design sets, Font sets,
Frame sets and Appliqué sets ~ basically everything under
the Embroidery Designs Category!!
No PROMO Code needed – discount is shown on website
Sale is valid now – June 16 @ midnight EST
New This Week - Keep an eye out for the following new products. I worked on the price reduction for 3 solid days, so I didn't have a chance to get the Polka Dot Font or the thread on the website, but I will this week!
#374 Polka Dot Font - 4 inch high [uppercase only]
Madeira Thread Bundles
If time allows ~ wine bottle koozie template, small sippy cup template, and some additional supplies [lint brush, seam ripper, stabilizers]
I started the group to help with all of your embroidery projects from finding the
best blanks
to
what needle to use
, so I hope you find our group helpful and friendly. :)

Group Rules to Remember - there aren't many rules, so please follow the ones that I do have :)
Do not post LINKS to sites that sell embroidery designs.
No Advertising of any kind - please do not post links to your website, blog, facebook page, etc. This group was set-up for support, not advertising. It's okay if it's part of your signature, but do not just post a message directing members to your site.
Group Buys must be approved PRIOR to sending message to the group
Items for Sale must be approved PRIOR to sending message to the group
Services provided by AKDesigns Boutique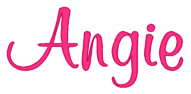 Share on Facebook